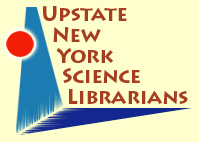 Document Type
Presentation
Keywords
building access, health sciences library, proximity readers, after hours access
Disciplines
Library and Information Science
Description/Abstract
The Upstate Health Sciences Library, located in Syracuse, New York and serves Upstate Medical University and its surrounding communities. The Library is open 361 days a year, closing only for New Year's Day, Independence Day, Thanksgiving Day, and Christmas Day. The standard hours of operation are M-Th 7:30am to 12am; Fri 7:30am to 10pm; Sat 10am to 9pm; and Sun 10am to 12am with an average of 104 open hours per week. Even with this level of access the number one request from our student body each year is to provide 24/7 access - and every year (until now) it has been a need, unmet. For over a decade Library leadership has investigated possible staffing solutions to extend access to our physical space. Costs were always the insurmountable obstacle – however, in spring 2018 the Library leadership team began considering the option of providing after-hours access to the Library unstaffed.
Recommended Citation
Kindon, Rebecca. "After-Hours Access at the HSL" (2018). Upstate New York Science Librarians Conference.
Creative Commons License


This work is licensed under a Creative Commons Attribution-Noncommercial 4.0 License