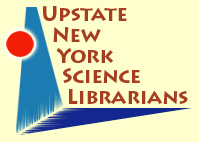 Document Type
Presentation
Keywords
scopus, web of science, comparison
Disciplines
Library and Information Science
Description/Abstract
Few organizations can afford both Web of Science and Scopus, making it difficult for librarians to make in-depth comparisons to support acquisition decisions. The new SUNY-wide Elsevier Big Deal included access to Scopus making it possible for our unversity to perform a review based on the current and much improved interfaces of both databases. Search, display, & analysis features will be compared with a special emphasis on author/institution disambiguation via clustering and citation metrics.
Recommended Citation
Wagner, A. Ben, "A Practical Comparison of Scopus and Web of Science" (2015). Upstate New York Science Librarians Conference. 70.
https://surface.syr.edu/nyscilib/70
Creative Commons License


This work is licensed under a Creative Commons Attribution 3.0 License.