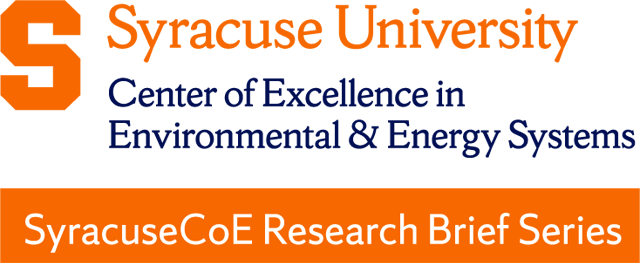 Description/Abstract
We've calculated the number of COVID-19 infections that will be spread from a single COVID-19 "superspreader" to students and teachers in a classroom shared for 4 hours in different ventilation and masking conditions.
Document Type
Research Brief
Keywords
indoor air quality, covid, ventilation, masks, classrooms
Disciplines
Energy Systems | Environmental Design | Environmental Health | Environmental Public Health | Risk Analysis
Recommended Citation
Schiff, Eric A., "Ventilation & Masks: Reducing Airborne Transmission of COVID-19 in a Classroom" (2020). SyracuseCoE Research Brief Series. 4.
https://surface.syr.edu/syracusecoe/4
Creative Commons License


This work is licensed under a Creative Commons Attribution 4.0 International License.