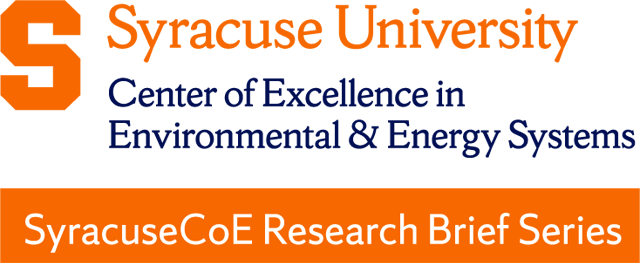 Description/Abstract
This brief summarizes research on two measures that reduce the risk of transmitting COVID-19 from an infected person to a virus-free individual. Semi-partitioned spaces can reduce airborne disease transmission when combined with a proper ventilation flow pattern in a room. With advanced displacement ventilation risk can be reduced by at least 4 times.
Keywords
covid research, healthy buildings, partitions, displacement ventilation
Disciplines
Acoustics, Dynamics, and Controls | Architectural Engineering | Architectural Technology | Energy Systems | Environmental Design | Environmental Public Health | Interior Architecture
For More Information
This document was revised on February 19, 2021.
Recommended Citation
Marshall, Kerrie; Palileo, Arik; and Schiff, Eric A., "Semi Open Partitions: A Defense Strategy for Airborne Disease" (2020). SyracuseCoE Research Brief Series. 3.
https://surface.syr.edu/syracusecoe/3
Creative Commons License


This work is licensed under a Creative Commons Attribution 4.0 International License.