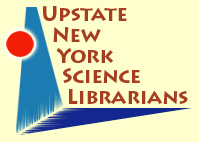 Document Type
Presentation
Keywords
outreach, collaboration, community
Disciplines
Library and Information Science
Description/Abstract
Every Fall, Cornell's Mann Library holds a Local Food & Fiber Fair bringing together farmers and artisans from the local community and students, faculty and staff in the library lobby. In this talk, we will discuss efforts to transform this annual community festival from a mere transactional market to an experiential learning fair. By asking that all vendors incorporate an educational demonstration with their booth, the fair becomes a collection of active workshops where visitors can learn to spin wool, compost with worms, pickle produce, and inoculate logs while also supporting local merchants. Although librarians hosted one informational booth complete with button maker, the overall intent was to facilitate meaningful partnerships across Cornell and our local community. We will introduce a liaison outreach model that has led to librarian-student collaborations following the fair, including a library-supported student speaker series. We will also underscore the importance of transiting from static encounters to transformational teaching opportunities to build more substantial and fruitful partnerships.
Recommended Citation
Johns, Erica, "From Instructor to Facilitator: Moving Beyond Static Librarian-Student Encounters" (2016). Upstate New York Science Librarians Conference. 76.
https://surface.syr.edu/nyscilib/76
Creative Commons License


This work is licensed under a Creative Commons Attribution 3.0 License.