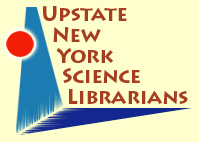 Document Type
Presentation
Keywords
Gaming, OCR, Biodiversity Heritage LIbrary
Disciplines
Library and Information Science
Description/Abstract
Optical Character Recognition (OCR) of scanned text enables full-text searching. Unfortunately, OCR software does not produce 100% accurate representation of the text, especially with older works having varying fonts, odd layouts and ink bleed-through. Led by Missouri Botanical Garden, and partnering with New York Botanical Garden, Harvard Museum of Comparative Zoology and Cornell, an IMLS-funded project has developed 2 games to engage the public in correcting inaccurately OCRed text in BHL.
Recommended Citation
Schlabach, Marty, "Purposeful Gaming: Crowdsourcing the Correction of OCRed Text in Biodiversity Heritage" (2015). Upstate New York Science Librarians Conference. 71.
https://surface.syr.edu/nyscilib/71
Creative Commons License


This work is licensed under a Creative Commons Attribution 3.0 License.