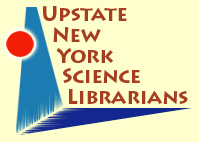 Document Type
Presentation
Keywords
popular reading collection, recreational reading, collection development, student needs, advocacy
Disciplines
Library and Information Science
Description/Abstract
Academic libraries often focus most, if not all, of their collection development efforts on supporting resources that directly support their campus research or course curricula (with good reason!). However, there is a growing call in the library literature that highlights the benefits of recreational reading collections in academic library settings. These collections, also frequently referred to as pleasure reading, leisure reading, or popular reading collections, are sometimes dismissed as frivolous and out of scope in academic libraries, with some attitudes seemingly even going so far as to disparage their need or existence in these more "serious" settings (Brookbank et al. 2018).
However, despite these attitudes that many librarians have expressed encountering first-hand, there is significant evidence to show that these collections are not only beneficial to student populations (individuals that engage in recreational reading regularly have been shown to have higher reading comprehension scores and stronger academic writing capabilities across the disciplines), but also have been widely present in academic libraries of all sorts for decades (Brookbank et al. 2018, Elliot 2007). In addition, studies have shown that recreational reading collections are incredibly popular amongst staff, faculty, and students on academic campuses, which has been determined both through survey results and circulation statistics (Dewan 2010, Brookbank et al. 2018).
Binghamton University Libraries just recently launched their first popular reading collection, first in a temporary location in October 2021, and as of June 2023, in a permanent, dedicated space. A core priority of this collection building process was to include a healthy selection of science fiction, climate fiction, and popular science non-fiction books–genres that may appeal to targeted audiences that are not always be prioritized when popular reading collections are built. This presentation will cover the process of how the popular reading collection was developed, from first pitch to its current state as a permanent collection. It will also discuss the collection's successes as well as its challenges, both currently and during its establishment, and it will highlight why it is so important to promote and build such collections to also be inclusive of science-related popular reading content. This presentation will also heavily encourage robust discussion about recreational reading collections, how they can be beneficial to science disciplines in academic settings, and encourage librarians from other campuses to share stories about their own popular reading collections and/or ask questions if they are interested in starting their own.
Recommended Citation
Embree, Jennifer, "Beam Me Up Some Sci-Fi: Building and Promoting Popular Science & Climate Fiction Book Collections in Academic Libraries" (2023). Upstate New York Science Librarians Conference. 122.
https://surface.syr.edu/nyscilib/122
Creative Commons License


This work is licensed under a Creative Commons Attribution 4.0 International License.