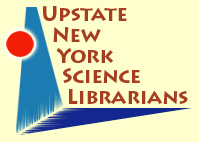 ORCID
Robert Boissy: 0000-0002-9852-7331
Document Type
Presentation
Keywords
publishing, trends, open access, closed access, transformative agreement
Disciplines
Library and Information Science
Description/Abstract
Sixty-eight institutions in the SCELC Consortium signed a Springer Nature Open Access or "transformative agreement" starting in 2023. This presentation will take a look at the SCELC publishing data leading up to the agreement from 2018 to 2022, and also a look at the publishing data for 2023ytd, in order to study the effects of such an agreement. The 2023 data carries an explicit comparison of downloads of the open access papers published with SCELC authors to the closed access papers published by non-SCELC authors in the same journals for the same period of time. The purpose of the presentation is to allow NYSciLib members to see the kind of trends in publishing that might lead a library or group of libraries to consider such an agreement and also to establish a benchmark for the performance of transformative agreements that could be used with any publisher.
Recommended Citation
Boissy, Robert, "Open v Closed: The SCELC Story" (2023). Upstate New York Science Librarians Conference. 121.
https://surface.syr.edu/nyscilib/121
Creative Commons License


This work is licensed under a Creative Commons Attribution 4.0 International License.