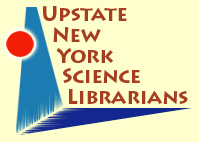 Document Type
Presentation
Keywords
Open Educational Resources, student success, first year students, survey data
Disciplines
Library and Information Science
Description/Abstract
This presentation will introduce a collaborative project between library and STEM faculty. The goal of the project is the creation of an open educational resource (OER) for first-year college students entering STEM fields. The final product may be an adaptation of an existing college success OER or supplemental resources. A driving force of the project is the recognition that success in STEM fields in college and beyond requires knowledge and skills distinct from and in addition to general college success skills.
Early stages of the project are data gathering from first-year STEM students and STEM faculty to identify and prioritize the areas of need to be addressed in the OER. We will also be evaluating currently available college success and STEM-related OER to determine what can be remixed or adapted and what content should be created from scratch. Time will be allotted during the presentation for collaborative discussion regarding the project in its early stages.
Recommended Citation
Dannick, Samantha and Matson, Elizabeth, "Starting STEM on the Right Foot: Developing a Student Success OER for First-Year STEM Students" (2023). Upstate New York Science Librarians Conference. 120.
https://surface.syr.edu/nyscilib/120
Creative Commons License


This work is licensed under a Creative Commons Attribution 4.0 International License.