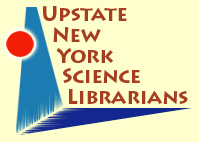 Document Type
Presentation
Keywords
lantern slides, history, grants, grant proposal, digital collections
Disciplines
Library and Information Science
Description/Abstract
Cornell's Engineering Library received a donation of some 360 lantern slides from the Sibley School of Mechanical and Aerospace Engineering, which were used as visual aids in industrial engineering classes in the 1920s-1930s. They include pictures of machines, people operating machines, organized recreation in factories, automobile assembly, and sample hiring practices, many of which were discriminatory. We would like to get the slides digitized, and will discuss the experience of applying for a grant.
Recommended Citation
Powell, Jill H., "Lantern Slides for Engineering Instruction in the Early 20th Century" (2023). Upstate New York Science Librarians Conference. 119.
https://surface.syr.edu/nyscilib/119
Creative Commons License


This work is licensed under a Creative Commons Attribution 4.0 International License.