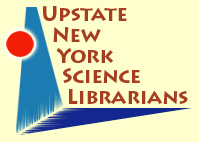 Document Type
Presentation
Keywords
gamification, game-based, engagement
Disciplines
Library and Information Science
Description/Abstract
Are you ready to transform traditional slideshows and lecture-style presentations into exciting games that will have your audience actively collaborating, exploring, and learning? Let's investigate multiple free(mium) tools that make it easy! Make sure to have an internet-connected personal device with you to participate in the fun.
Recommended Citation
Mabry, Lauren, "From ho-hum to fun: Engaging audiences with game-based learnin" (2022). Upstate New York Science Librarians Conference. 116.
https://surface.syr.edu/nyscilib/116
Creative Commons License


This work is licensed under a Creative Commons Attribution 4.0 International License.