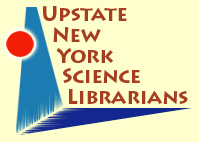 Keywords
STEM, inclusive, BIPOC, Scientists
Disciplines
Library and Information Science
Description/Abstract
You might think that the collections of a major library would be unaffected by cultural prejudices. However, even the University of Rochester's collections are sadly lacking in works by and about scientists of color. Our poster describes our work to rectify this situation in order to inspire current and future BIPOC students to go into STEM fields. One scientist who we feature is Joy Buolamwini, who recently earned her PhD from MIT's Media Lab. She noticed that analyses of photographs are often biased, so she formed the Algorithmic Justice League to study and correct that problem. Our collections are more welcoming and inspiring when we highlight her important scientific work and the work of many others. Staff at the River Campus Libraries are enhancing our collections and raising awareness of the contributions and experiences of BIPOC scientists, both past and present.
Recommended Citation
Cardinal, Susan K., "Enriching University of Rochester's STEM Collections with Resources about and by BIPOC Scientists" (2022). Upstate New York Science Librarians Conference. 115.
https://surface.syr.edu/nyscilib/115
Creative Commons License


This work is licensed under a Creative Commons Attribution 4.0 International License.