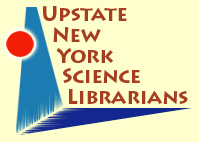 Document Type
Presentation
Keywords
rebuilding, mass, furloughs
Disciplines
Library and Information Science
Description/Abstract
During the summer of 2020, due to COVID-19 and preventative financial measures taken by the college, 70% of the library staff at St. John Fisher College were furloughed for approximately three months. This presentation is from the viewpoint of an employee who was furloughed and returned during wave one. What did the process of rebuilding look like? What words did we even use to describe what was happening?
Employees who were furloughed returned at three different time points, creating three waves. The library developed an on-boarding process to address policy and protocol changes and revised it to address emotional issues. Elements of debriefing were implemented into employee messaging. Even with planning and care, it was recognized that recovery from such mass furloughs could benefit from additional support of professionals outside of librarianship. A journey to seek assistance began and is still underway.
One of the emotional pieces to address was grief or living loss. A change in employment status from active to furlough could trigger a lot of different features of grief like loss of identity, loss of trust, loss of security (financially, physically), and a loss of dreams or expectations. The presenter will share examples of how grief had affected and still affects her daily work even though her employment status has returned to active.
Recommended Citation
Price, Michelle (2020), "Rebuilding after Mass Furloughs", Upstate New York Science Librarians Conference.
Creative Commons License


This work is licensed under a Creative Commons Attribution 4.0 International License.