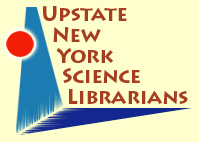 Document Type
Presentation
Keywords
open access, publishing, journal, repository, open science
Disciplines
Library and Information Science
Description/Abstract
Open Science aims to make research publicly available— from the data collected and methods used, to peer review processes and educational materials. Open science emerged in the late 20th century as a way to formalize the practice that scientists had ostensibly engaged in for centuries, and where the newly-formed internet could house materials for others to access. Principles of open science include Open Data, Open Source, Open Methodology, Open Peer Review, Open Access, and Open Educational Resources. Most of those principles are not exclusive to scientific research; indeed, many researchers across academia engage in similar practices in their own disciplines. Although ""Open Scholarship"" is a more inclusive term, the legacy of ""Open Science"" remains prevalent across academia. Our discussion will be framed by our previous professional experiences, which included creating connections between humanities/social sciences and scientific research, as well as supporting scholarship in those areas. In this talk, we will share some strategies for engaging colleagues who support researchers outside of the sciences in open practices that go beyond organizing events for Open Access and Open Education weeks. We will discuss some initiatives such as extending support for ORCID to researchers from all disciplines or broadening the definition of data to embrace non-traditional scholarly outputs, and widening library instruction to include open principles. Furthermore, we will suggest some approaches to help non-scientist researchers move toward open principles. We believe that open science, in the spirit of being truly open, belongs to all scholars, and that many in the humanities and social sciences are already practicing open principles.
Recommended Citation
Grunert, Jonathan; Garcia, Moriana (2020), "Reaching across the disciplinary divide to extend Open Science", Upstate New York Science Librarians Conference.
Creative Commons License


This work is licensed under a Creative Commons Attribution 4.0 International License.