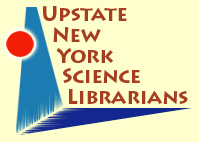 Keywords
evidence, based, research, review, design, life, sciences, faculty
Disciplines
Library and Information Science
Description/Abstract
The reproducibility crisis in published scientific work is changing the way that research is designed and conducted. Librarians in academic institutions can play a key role in promoting improved adherence to evidence-based guidelines for performing literature reviews. The Cornell Systematic Review Team has developed a checklist, https://osf.io/2edg9/?pid=ezqpd, that can be used in research consultations as a conversation framework when assisting patrons with review design. This checklist is informed by widely accepted best practices for development of a sound systematic review protocol. Discussing this checklist with patrons promotes increased transparency, reduction of bias, and improved reproducibility of graduate student and faculty research.
Recommended Citation
Fournier, Chris and Ghezzi-Kopel Kate "Applying Evidence-based Research Principles in Review Design: Supporting Graduate and Faculty Research in the Life Sciences" (2019). Upstate New York Science Librarians Conference.
Creative Commons License


This work is licensed under a Creative Commons Attribution 4.0 License.