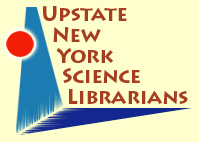 Keywords
women, stem, technology, engineering
Disciplines
Library and Information Science
Description/Abstract
Cornell University hosted its inaugural Ada Lovelace Day Wikipedia Edit-a-thon in 2019. Led by two librarians, this event is a chance to highlight the contributions of women past in present in the Sciences. Ada Lovelace is considered the first computer programmer and is a good example of the invisible contributions women have made in the field of the sciences. Participants learned how to edit in Wikipedia and both Cornell affiliates and people in the Ithaca community were welcome. We highlighted female-identified Cornell professors in the Sciences, https://guides.library.cornell.edu/adalovelace, with underdeveloped or no Wikipedia pages for real world examples as well.
Recommended Citation
Bryant, Selena and Wilcox, Wendy "Connecting Women: Wikipedia Editing in the Sciences, Ada Lovelace Day Edit-a-thon 2019" (2019). Upstate New York Science Librarians Conference.
Creative Commons License


This work is licensed under a Creative Commons Attribution 4.0 License.