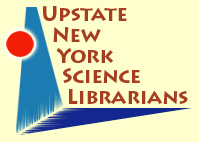 Document Type
Presentation
Keywords
predatory publishing, faculty research, journal metrics
Disciplines
Library and Information Science
Description/Abstract
A case study is presented in order to prompt discussions of how to serve faculty who have fallen victim to predatory publishers. After learning of a field-specific predatory journal, a search of the publisher's website revealed an institutional researcher had been included on the board of editors. After reaching out, the researcher confirmed that he was not legitimately associated with the journal, and asked for assistance in removing his name. I was unprepared to help him, and while an internet search provided information on how to approach removal, other questions surfaced. For example, how do we approach faculty with the sensitive subject of having intentionally published in a disreputable journal? How can we communicate the complications of having surrendered copyright? To what extent do we assist researchers in addressing associations with predatory publishers? Following a brief outline of this case, these and other questions will be explored with participatory discussion.
Recommended Citation
Johnson, Kelly, "A case report of faculty association with predatory publishing" (2018). Upstate New York Science Librarians Conference.
Creative Commons License


This work is licensed under a Creative Commons Attribution-Noncommercial 4.0 License