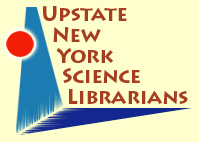 Document Type
Presentation
Keywords
evidence based practice, nursing, health sciences, medical libraries
Disciplines
Library and Information Science
Description/Abstract
Upstate's Department of Nursing adopted the Johns Hopkins Nursing Evidence -Based Practice (JHNEBP) Model as part of their journey toward Magnet recognition. To receive Magnet certification hospitals must have the infrastructure and resources to support the advancement of evidence-based practice (EBP) in all clinical settings. Nurses are expected to be able to speak the concept of EBP and cite examples of how they use evidence in their practice to achieve optimal patient outcomes. In an effort to increase knowledge about EBP and the JHNEBP model, an interdisciplinary team of nurses and a health sciences librarian investigated the best way to increase bedside nurse engagement in EBP. They developed an EBP education plan, which includes a 16-hour Evidence-Based Practice workshop. Over the course of two days, participants developed a practice question, searched the literature, summarized and evaluated evidence, and strategized ways to bring their newfound knowledge to the bedside. This presentation discusses the development and content of Upstate's first EBP workshop.
Recommended Citation
Smith, Abigail. "Engaging Nurses in Evidence: Developing an EBP Workshop" (2018). Upstate New York Science Librarians Conference.
Creative Commons License


This work is licensed under a Creative Commons Attribution-Noncommercial 4.0 License