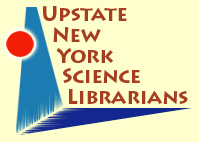 Document Type
Presentation
Keywords
library exploration, web apps, student engagement, library instruction
Disciplines
Library and Information Science
Description/Abstract
Tired of scavenger hunts? Bored with tours? A library exploration web app could be the answer! At Ithaca College, we designed a simple web app that encourages library exploration. We're also looking at other ways to use the web app framework to engage students.
Recommended Citation
Juda, Abby. "LibQuest: An App for Exploring the Library" (2018). Upstate New York Science Librarians Conference.
Creative Commons License


This work is licensed under a Creative Commons Attribution-Noncommercial 4.0 License