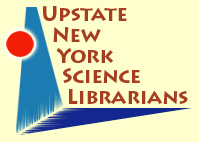 Document Type
Presentation
Keywords
systematic review
Disciplines
Library and Information Science
Description/Abstract
This year Cornell University Library on Ithaca's campus launched a systematic review service in response to demand from non-medicine disciplines on campus. We have worked with various disciplines, including nutrition and the natural sciences, and soon realized that the definition of what is a "systematic review" is not universal. I will speak about the experience of setting up the systematic review service, challenges in communicating what a systematic review is, and what we have learned.
Recommended Citation
Fournier, Christine and Ghezzi-Kopel, Kate, "I Want to Do a Systematic Review" (2016). Upstate New York Science Librarians Conference. 78.
https://surface.syr.edu/nyscilib/78
Creative Commons License


This work is licensed under a Creative Commons Attribution 3.0 License.