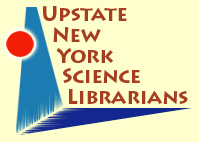 Document Type
Presentation
Keywords
publishing, analytics, downloads
Disciplines
Library and Information Science
Description/Abstract
Many competing claims have been made about the time and expense of maintaining different discovery tools in the academic library setting. Analysis of traffic, visits, and views may be inadequate data to focus this discussion. Analysis of high impact referrals, those that lead directly to downloads and denials, is more meaningful. Downloads are an indicator of worth, as are denials. This brief session will outline what a major STM publisher looks for in the profile of the discovery layer of its academic clients.
Recommended Citation
Boissy, Robert, "Analyzing Trends in Discovery Layer Effectiveness Using High Impact Referrals" (2016). Upstate New York Science Librarians Conference. 74.
https://surface.syr.edu/nyscilib/74
Creative Commons License


This work is licensed under a Creative Commons Attribution 3.0 License.