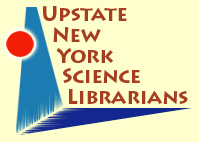 Document Type
Presentation
Keywords
LST, learning, styles
Disciplines
Library and Information Science
Description/Abstract
Study of individual differences in learning processes has a long history across several lines of psychology inquiry. Learning style theory (LST) is arguably a broadly recognized approach to education, embraced by educators theoretically and practically. Accommodation of individual learning styles with differential instruction is supported and endorsed globally, and well-funded. Yet empirical evidence in the literature that examines augmented learning achieved via learning styles accommodation in pedagogical practices is not compelling. Learning style theories are regularly researched in psychological and educational literature, and questions about the validity of findings persist. Currently LST research gives cause for many to regard learning style theory to be neuromyth.
This talk introduces some history of psychology theories that are conceptually connected to LST. Fundamental elements of LST are explained. A standard assessment for discerning augmented learning achieved through differential instructional treatments based on learning styles is introduced. Results of LST research that use the considered assessment are presented. Causes for persistent interest in LST are addressed. Other approaches to bolstering educational effectiveness, independent of individual differences, are offered.
Recommended Citation
Tagtmeyer, Peter, "Learning Styles Reconsidered" (2022). Upstate New York Science Librarians Conference. 117.
https://surface.syr.edu/nyscilib/117
Creative Commons License


This work is licensed under a Creative Commons Attribution 4.0 International License.