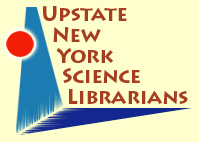 Document Type
Presentation
Keywords
scatter, plots, trendlines, libguides
Disciplines
Library and Information Science
Description/Abstract
RIT Libraries implemented the LibGuides 2.0 CMS in August 2015, but patron interests change over the course of five years. How can I discover whether my guides are still capturing the interest of the students and faculty at RIT? Using some simple charting and statistical tools in Microsoft Excel, I was able to deduce patterns in usage for both my subject and non-subject guides. These usage trends have provided valuable information on what topics our library patrons are highly interested in learning, what topics are not as popular as they were five years ago, and what topics seem to generate steady interest.
Recommended Citation
Koshykar, Roman "Scatter Plots and Trendlines: Meaningfully assessing long-term LibGuides usage ?" (2020). Upstate New York Science Librarians Conference.
Creative Commons License


This work is licensed under a Creative Commons Attribution 4.0 License.