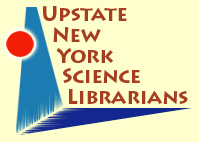 Document Type
Presentation
Keywords
ils, migration, library
Disciplines
Library and Information Science
Description/Abstract
Over the last decade, many academic libraries have added a discovery layer to their integrated library systems (ILS) in an effort to improve access to information and streamline the users' search experience. The Willard J. Houghton Library, a small academic library at Houghton College, recently migrated to WMS Discovery and implemented such a discovery layer into its OPAC, along with many other related changes to both the library's backend and "onstage" functions. Naturally, any ILS migration will cause a variety of changes (and headaches!) for a library, its staff, and its users, but in this case these changes were complicated by this particular library's very small support staff and its relatively small amount of time to prepare to "go live". In this presentation, we will share how we resolved some of our data migration challenges and the overall benefits of WMS Discovery to our patrons and library personnel.
Recommended Citation
Adenuga, Doyin and Green, Michael "ILS Migration for a Small Library: Our Experience" (2019). Upstate New York Science Librarians Conference.
Creative Commons License


This work is licensed under a Creative Commons Attribution 4.0 License.