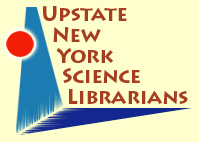 Keywords
team, based, service, model, library, liaison
Disciplines
Library and Information Science
Description/Abstract
Mann Library began piloting a new team-based service model in August 2019 to replace the liaison model. By separating into teams of instruction or research support and removing departmental outreach from individual librarian responsibilities, Mann librarians have been able to prioritize their functional areas of expertise that were increasing in demand and devote more time to innovative new projects. We have begun our assessment of the new model which will continue through 2020, but we are also taking an iterative approach as we implement these changes, gathering feedback from staff and course correcting as necessary.
Recommended Citation
Johns, Erica; Hines, Tobi and Shea, Ashley "A Team Based Service Model: Mann Library, Cornell University" (2019). Upstate New York Science Librarians Conference.
Creative Commons License


This work is licensed under a Creative Commons Attribution 4.0 License.